This is what displays when new user register.

This is after filling rest of the information, and click sign up.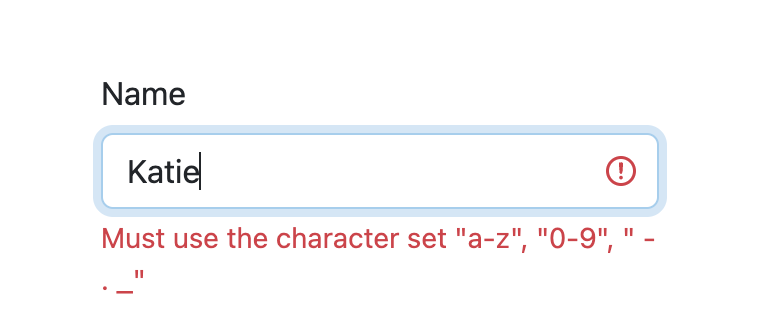 I think it is friendly to have the notice these rules under the name, and why is it a must to include number?
Is it possible to have user sign up with their email, and later they can change their name in the settings?
Thanks :)